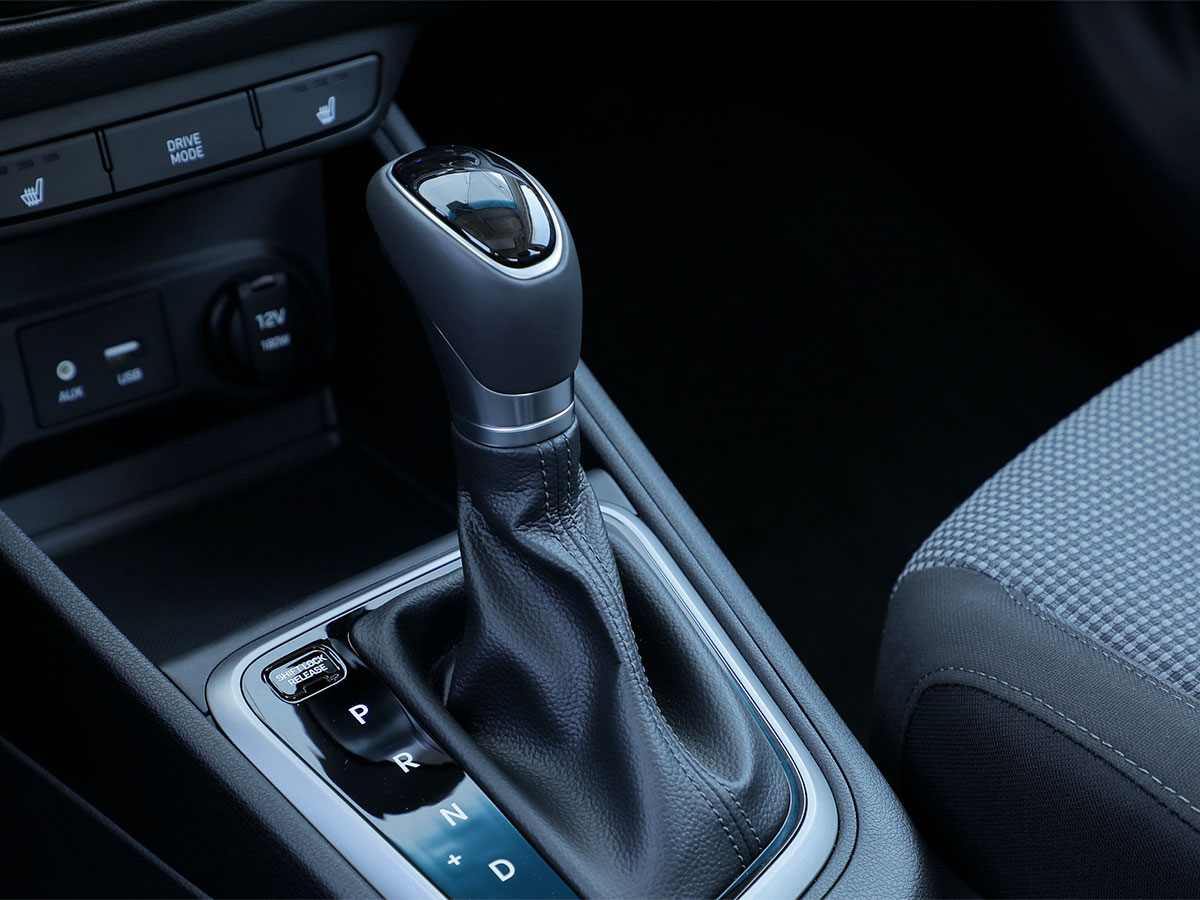 Replacing Your Hyundai's Transmission
The transmission is one of the most crucial parts of any Hyundai vehicle. Using a complex system of gears, clutch packs, and solenoids, the transmission takes the power and torque generated by the engine and transmits it to the drive wheels in varying amounts. Each carefully designed gear ratio ensures the engine delivers torque within a specific RPM range, preventing the engine from operating needlessly at high revs to maintain a specific speed. While a typical transmission is meant to last the life of the vehicle, there are times when a complete transmission replacement becomes necessary.
When Your Vehicle Needs a New Transmission
Transmission failures are uncommon, but they do happen for a variety of reasons. While internal defects can lead to transmission failure, the most common cause usually involves neglect, such as missing
transmission fluid exchanges
, or extreme usage cases, such as towing an overloaded trailer. Not keeping up with your vehicle's transmission fluid changes can also lead to troubles ending in transmission failure.
If your vehicle experiences any of the following issues, then there's a good chance your transmission is quickly approaching a catastrophic failure:
Constant grinding and whining noises while idling or driving
Difficulty moving from one gear to another
The transmission suddenly skips gears or slips out of gear
Transmission fluid that appears extremely dark red or black and smells burnt
Complete loss of forwarding or reverse gears 
These issues can severely impact the drivability and overall reliability of your vehicle.
Experience Exceptional Service at Lynnes Hyundai
Whenever your vehicle needs a new transmission or any other type of major repair, let the experts at Lynnes Hyundai handle it. Our factory-trained Hyundai technicians have the experience and expertise needed to successfully replace your transmission. To make sure your transmission and its various components last for a long time, our technicians will use only Genuine OEM parts and accessories are tailor-made for your specific vehicle.
While we take care of your vehicle, take a little time for yourself and enjoy the excellent amenities available in our comfortable waiting area. Catch your favorite show on our HD TV as you enjoy a fresh cup of coffee or any of our other beverages on offer. We also have plenty of books, magazines, and newspapers to keep you occupied. We are a community involved dealership that proudly serves customers throughout Newark, NJ, Paterson, NJ, and New York City. Turn to us whenever your Hyundai needs service, no matter how major or minor.
Service Hours
Monday

7:30AM-6:00PM

Tuesday

7:30AM-6:00PM

Wednesday

7:30AM-6:00PM

Thursday

7:30AM-6:00PM

Friday

7:30AM-6:00PM

Saturday

7:30AM-5:00PM

Sunday

Closed