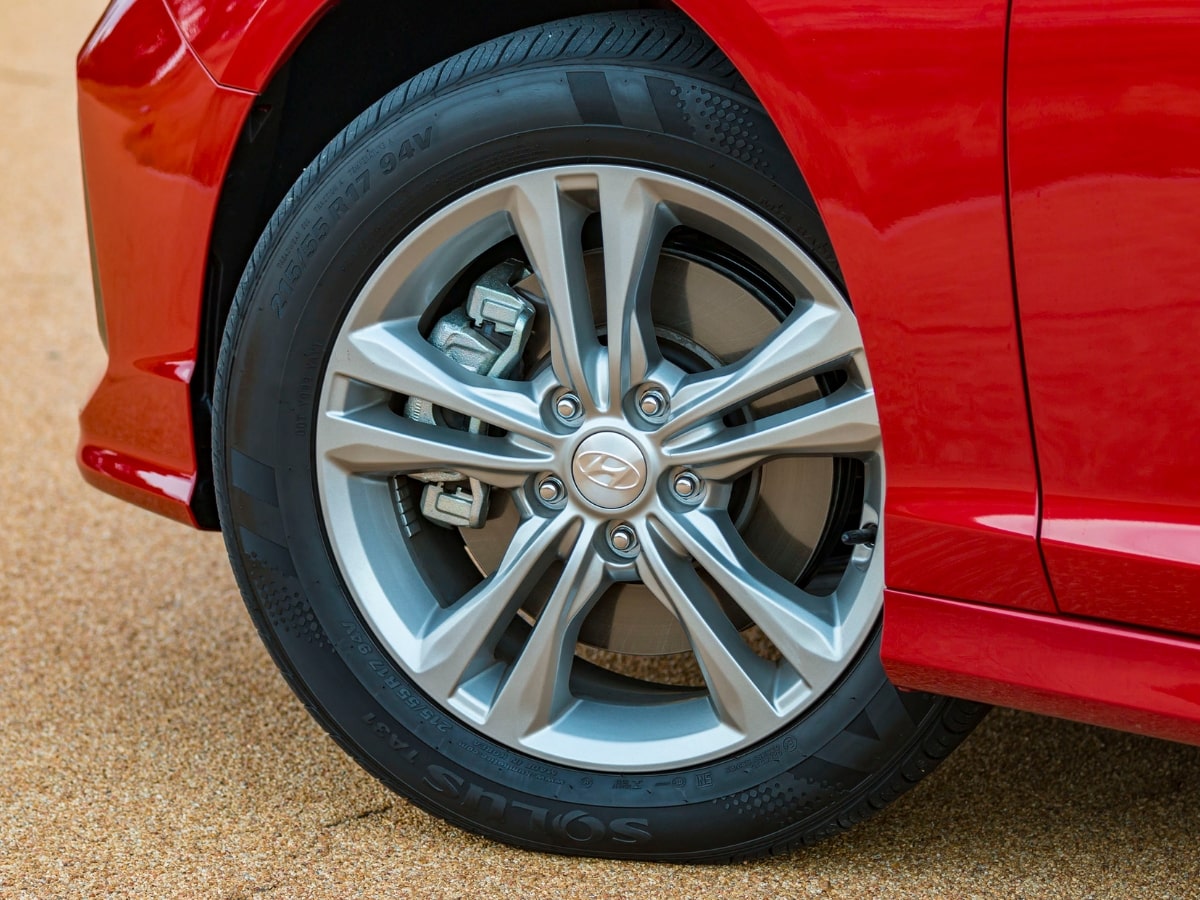 New Snow Tires and more
Winter is coming, and with it also come cold weather, low visibility conditions, and icy, slippery, slushy, dangerous roads. There's no worse feeling than suddenly losing control while driving the kids to school on a busy roadway in the middle of winter. That's why Lynnes Hyundai is offering our Black Friday Snow Tire special! Now, you've got plenty of time to lock in your Black Friday snow tire savings if you schedule service for your vehicle to have life-saving snow tires installed on your car, truck, or SUV.
Tires for Sale in Bloomfield, NJ
Having snow tires installed in time to beat the winter frost is the best way to protect yourself, your family, and other drivers from the hazards of winter driving. As you know, frosty conditions can come into play without warning sometimes, and ice can appear with no visible indications of its presence. If you know you're about to drive into a patch of icy road and are an experienced winter driver; you can probably adjust effectively. However, icy roads are often invisible to the unaided eye of the driver. That means, having snow tires installed is a terrific insurance policy against the hazard of icy roads.
Take Advantage of our Tire Specials Now!
Black Friday is always a time for great discounts on all kinds of goods and services. But you know that snow tires are going to be selling like hotcakes at the start of December. If you
schedule your Black Friday Snow Tire service
now, you'll get in ahead of the pack, secure savings, and get your new set of tires installed before winter begins. The alternative could mean missing out on the savings we're trying to pass onto you. But worse, it could also mean not being ready when Jack Frost gets down to business.



Lynnes Hyundai Tire Center
Here at Lynnes Hyundai in Bloomfield, Newark, Paterson, NJ, and New York City - you get top quality service and high-quality prices. Not only do you get the best Black Friday tire deal here, but you also get top of the line service from experienced and certified professionals who know your Hyundai through and through. Make your Black Friday appointment today, and beat those furious Black Friday crowds.


Service Hours
Monday

7:30AM-6:00PM

Tuesday

7:30AM-6:00PM

Wednesday

7:30AM-6:00PM

Thursday

7:30AM-6:00PM

Friday

7:30AM-6:00PM

Saturday

7:30AM-4:00PM

Sunday

Closed