New Hyundai Models for Sale in Bloomfield NJ
That new-car smell can be truly intoxicating. If you're on the hunt for that next vehicle, it's time to pay a visit to Lynnes Hyundai. As you've likely seen already, our website is a great resource if you're searching for a vehicle.
Use our site to narrow down your choices and prepare for that all-important test drive. With our new Hyundai models for sale in Bloomfield, NJ, we're always working hard to ensure you're able to choose from a wide range of outstanding cars.
Browsing Our Hyundai Inventory

When you browse our Hyundai models online, you'll have the ability to get familiar with some of the features and amenities you'll have access to once you step inside the cabin. Our inventory includes models like the sporty Hyundai Elantra, peppy Hyundai Kona, spacious Tucson, and the newest addition to the Hyundai family, the Venue.
Narrow down your search by model year, model, and body style to find the matches that suit your needs. You'll be fully informed about these cars, and ready for that first trip to our showroom.
Keep Your New Hyundai Running Smoothly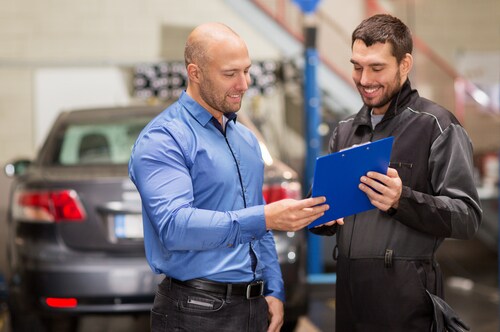 You've invested money in a brand-new Hyundai, and now it's time to take care of it. Regular care and service are needed for your vehicle. Stay on top of things with Hyundai Complimentary Maintenance.
You're covered for normal maintenance intervals for three years or 36,000 miles, whichever comes first. The benefits? We're glad you asked.
This program includes:
Engine oil and oil filter changes
Tire rotations
Multi-point inspection
Hyundai Genuine Oil filters and Hyundai Recommended Oil
Extended Hyundai Protection Plans available for severe usage intervals
Experience Your Next Hyundai

While our website may be a valuable resource, there's still only one way to experience your next Hyundai, and that's with a test drive. It takes just a few minutes to schedule one on our website. Simply provide us with some basic information, and we'll be in touch to confirm your test drive.
When you do visit us, remember to keep an open mind during that test drive. You're getting the chance to take the wheel of what might be your next car, so think not just about how the car sounds when you press down on the accelerator, but how it handles, how space is used, and how some of the features inside the cabin can benefit you and those riding along with you.
When it comes time to move forward in the process, our financial experts will be here to answer any questions you might have. The finance application can be accessed on our website at any time, though we're always happy to answer your questions at the dealership, too.
Be Happy in a Hyundai
The new Hyundai models for sale in Bloomfield can be found right here on the Lynnes Hyundai website. We look forward to seeing you here for your test drive soon. Schedule one with our sales team, and they'll have the keys waiting for you!