A Closer Look at the 2022 Hyundai Kona Electric SUV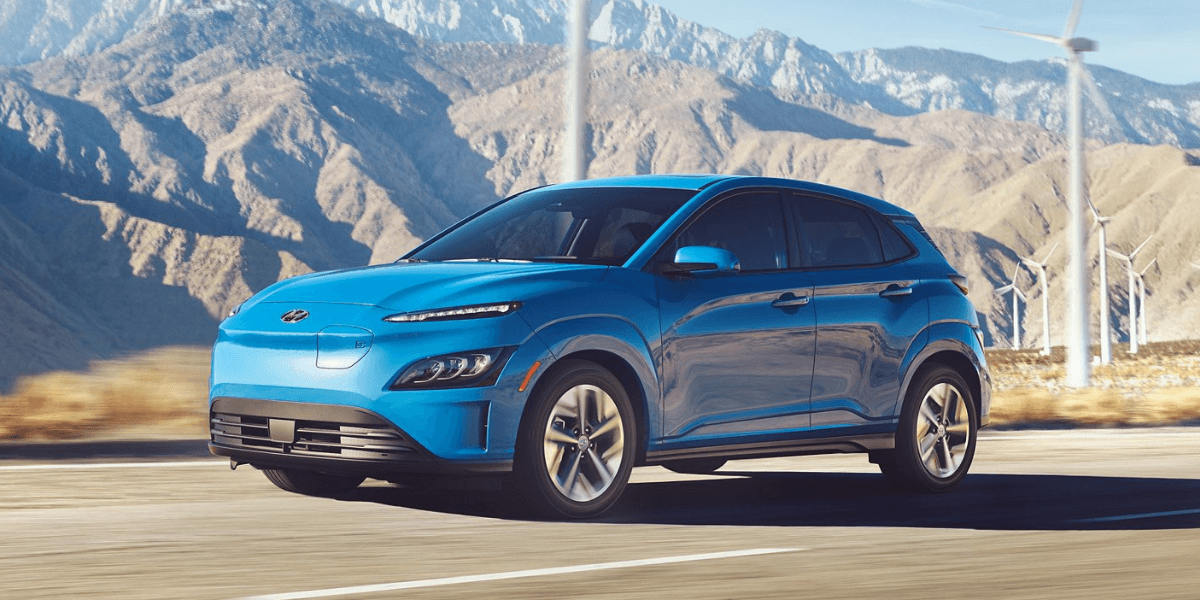 An attractively designed car is something you simply can't say no to. Easy to drive and long life, without doubt, the 2022 Hyundai Kona Electric SUV will be your partner through the thick and thin. The car is easy to operate on bumpy roads and offers the smoothest ride on a straight road.  
The car will operate on minimum running costs despite having a robust engine that can generate impressive horsepower and torque. 
Hyundai has always made sure its passengers' safety is on the top. Besides offering a variety of driver assistance features, the brand has always been known to maintain vehicle integrity.  
Lynnes Hyundai, in Bloomfield, NJ, has drawn up a review for any of your queries. Keep reading to find out more about what this dashing model has to offer. 
2022 Hyundai Kona Electric SUV: Design
The 2022 Hyundai Kona Electric SUV is nothing less than impressive. The car is a five-seater with 6-way adjustable front seats, cloth upholstery, and well-bolstered seats to keep you in place. 
The dimensions include front headroom 39.6 in, front shoulder room 55.5 in, front legroom 41.5 in, rear headroom 37.7 in, rear shoulder room 54.5 in, rear legroom 33.3 in, and cargo space of 19.2 cubic feet. 
Kona Electric SUV has an aggressive look with its smooth front end and improved aerodynamics. The car has illuminated signature LED headlights edgy lower tail lamps with integrated turn signals.  
Furthermore, the car has new 17/18 inch alloy wheels that comprise airflow so that there's no effect on its performance. 
The exterior dimensions include the length of 165.5 in, the curb weight of 3715 lbs, height of 61.2 in, the width of 70.9 in. In addition, the car has a ground clearance of 6.2 in and a wheelbase of 102.4 in. Moreover, Electric SUV has keyless entry, powered sunroof, and rain-sensing wipers. 
2022 Hyundai Kona Electric SUV: Performance
The 2022 Hyundai Kona Electric SUV is available with a single electric power-train option. With a single-stage electric motor, the car can produce 201 hp and torque of 291 lb-ft, which is quite decent for a single-stage engine. 
The power is shifted to the front wheel through a single-speed direct-drive transmission. The 150kW Hyundai Kona Electric can sprint up to 0-60 mph in 6.4 secs, while the quarter-mile is covered in 15 seconds. It produces a top speed of 132 mph, making it one of the fastest electric SUVs available. 
The instantaneous torque of the electric motor achieves quick acceleration for a 3700 pounds SUV. 2022 Hyundai Kona Electric SUV comes with a new design that reduces its noise level and vibration, providing a comfortable ride for a duration. 
Suspensions of the Kona Electric SUV have been re-tuned to make the drive smooth, even if it is driven off-road or on-road. 
2022 Hyundai Kona Electric SUV: Safety and Technology
The 2022 Hyundai Kona Electric SUV comes with some distinguishing infotainment features, including split-screen function, more voice-recognition features, and Bluetooth connections.  
As we move up the trim level, the car comes with 8-way power-adjustable driver's seats with heated and ventilated front seats on leather upholstery which are comfortable for a long drive. 
Moreover, the SUV has a heated steering wheel, automatic air conditioning, which is standard for both trims, a leather-wrapped steering wheel, a head-up display, and an auto-dimming rear-view mirror.  
Drivers can activate as well as maintain the climate control, radio station, steering wheel, rear and side window heating, and dynamic voice recognition system. The car comes with a 7-8 inch Display Audio Screen, wireless Apple CarPlay, and Android Auto 
The safety features include: 
Forward collision avoidance

 

Pedestrian detection

 

Smart cruise control

 

Blind-spot collision avoidance

 

Rear cross-traffic avoidance

 

Lane-keeping assist

 

Driver attention warning

 

Rear occupant alert

 

Lane following assist

 

Highway driving assist

 

Safe exit warning

 
Take the 2022 Hyundai Kona Electric SUV Out for a Spin!
Rich in safety features, comfort options, and high-quality leather upholstery, the 2022 Hyundai Kona Electric SUV won't disappoint. Want to experience it with your own eyes? 
Our entire team is dedicated to assisting you throughout your time with us. Schedule an appointment with our team and visit us in Lynnes Hyundai, Bloomfield, NJ and check this remarkable drive!